Magnatune founder John Buckman has just published the 2006 end of the year stats. As an amateur musician, I'm intrigued by the data.
Wait, wait, I know what you are thinking. You too are a musician, and you're wondering: what's so interesting about an internet record label's business data? Business data is available everywhere if you know where to to look, right? And if you consider that corporations are legally beholden to their shareholders to publish quarterly reports, the mass of business data publicly available on any industry is overwhelming.
Or is it? And what kind of data is publicly available, exactly? Have a quick look at the Magnatune data, and try to find equivalent publicly available data from any of the major labels… Let me know what you came up with!
But Magnatune's sharing of its business data has special significance for me. It has to do with the special pride the Magnatune people take in their open music business model. In other words, without undercutting his capacity to remain competitive, Buckman has made pro-active transparency the credo for his business.
Recall that Magnatune's tagline is: We Are Not Evil. Magnatune's business proposition put a special emphasis on palliating against the evils of the music industry. Magnatune's contrarian stance to the music industry monolith speaks directly to me. Aside from my tendonitis injury that's affected my career outlook – and the limited set of basic personalities that seem run the gamut of the pro musicians scene (in the jazz world) – the music industry is one of the major reasons I no longer aspire to being a professional musician.
Buckman is straightforward in his declarations that his business is an economic experiment (see "getting the word out"). Therefore, Magnatune business data is revealing of how the experiment is doing, and worthy of our attention.
OK now, what about the data?
One really encouraging trend for me, is Magnatune's B to B sales data. Music licenses have increased 2.5X in 2006 over pre-2006 levels. According to Buckman, the lion's share of Magnatune's business is licensing artists' work for use in soundtracks of various professional media content, for a variety of contexts – advertising, television, independent films, corporate events, etc. Buckman reports that he is selling on average one license every day.
As well, as Buckman points out in this video, Magnatune is about the only player around who sells micro-licensing of their music products.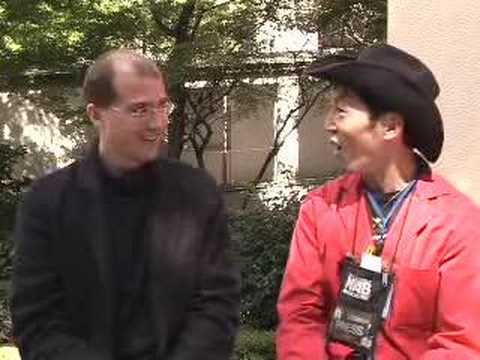 Because Magnatune is an internet business selling albums and track licenses through unfettered end-user access to the music, the traffic stats are also worthy of our attention.
Buckman himself found the "unique visitors" stats – 50% increase in 2006 – encouraging. Caveat: as the number of unique visitors increased by 50% and consumer sales did not increase, the conclusion is that Magnatune will have to find creative ways to convert new audiences into paying customers. Strategies for this, such as a subscription service, a "fill-your-ipod" purchase option, free-song-of-the-day promo, a shopping cart purchase mechanism, as well as the entire Magnatune catalog on iTunes, eMusic (and others), are mentioned at the end of the presentation.
Lastly, on the micro-economics scale of things, Magnatune is a great example long-tail business. Witness the trend analysis provided in the 2004 year-end report. In other words, Magnatune is a business model for the internet age.
As Magnatune has a similar slogan to Google (Don't Be Evil) let's hope – like Google – that they'll stay consistently innovative, and – unlike Google – remain sober in their successes. I feel that Magnatune's positioning as a real alternative to the music industry will make this so.