Musicians are well-known for being hypersensitive freaks. Baring their souls to the world, they rarely suffer fools when it comes to lukewarm responses to their public performances. Indifference is the worst crime, in their view, to their appeals to be universally loved through their art.
Combine this trait with a (barely concealed) conceit of wannabe semi-godhood – a conceit so cleverly cultivated by many music industry managers and producers to lure countless suckers into toxic contractual relationships – and you get a pretty good picture of the basic personality type of the Great Artists that roam the anonymous streets of our cities and towns.
Well, here's a fun question: what would be the worst expression of indifference for musicians? I'd say, most likely: audience members falling asleep (and loudly snoring) while attending one of their brilliant landmark performances.
Bursting Your Bubble is Good for You, Mr. Sandman
If my tone sounds slightly sarcastic, it's because I sometimes find light sarcasm useful medicine, to flush the bad humors out of the bruised ego of Citizen Artist. Especially when, once in a while, I feel we needs to remind ourselves that our Great Art can have many uses, beyond our self-expression and ego-gratification needs.
Seeing the following endearing video on Youtube reminded me of one of the nobler purposes the Gods have bequeathed upon music: to help heaven's (tired) creatures fall asleep, by preparing them for the dream-world.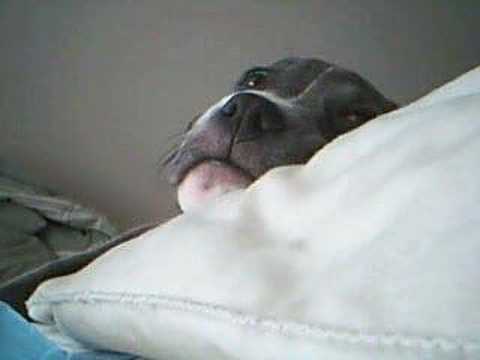 Sure, modern life can be so exhausting that any of us could occasionally fall asleep ten yards from a turbo jet engine, but I'll venture the idea that falling to the sound of a (twanging) lyre is developmentally healthy for pups, as this video proves to me beyond the shadow of a doubt.
Do Re Mi Fa Sol La Ti… Zzzzzzzzz
Lest you think I'm getting too cheeky for my britches, let me remind you that some of our beloved masterpieces were originally composed as sonic sleeping potions. The best example I can think of is Bach's Golberg Variations, a delightful suite of short musical themes composed for a German aristocrat with sleeping difficulties, way back when in 1741.
While I can't imagine falling asleep to a composition that stirs me to the point of lyrical ecstacy, it's worth reminding ourselves that music can also have an everyday, therapeutic vocation, because of its ability to fill our mind's ear with themes and moods that soothe our emotions (more on various traditions of music therapy in future posts).
So take it from this puppy: next time your blood is boiling way past the the witching hour, do me a favor: throw out the hits, and listen to the sounds of The Enlightenment (any age will do). To get you started – and to echo the title of this post – me and my band would like to perform for you Mozart's Eine kleine Nachtmusik:
Buona Notte!