It's true, there's book out on Vancouver's Molestics, Canada's punk n' roots answer to the sad lounge music revival of the late 1990's.
Published by Edmonton's Belgravian Press and written by ex-band leader Mike Soret, Confessions of a Local Celebrity, an "imbibing memoir" and retelling of poignant artistic endeavors, sets the record straight on the tipsy rise and fall of the band, amid speculations of success and originality.
As I was co-founder of the band, Mike invited me to write an opening statement to his book:
The Molestics is one of these things I've done in life I'm actually proud of.
Sure I was glad to leave when I had to. My forearm tendons were shredded, my head unhinged. In fact, it went deeper: I was tiring of the way people deal with each other in the "rogue creativity" scene, and feeling that your art is only as good as the angle you have. I was also getting bored with the rebel lifestyle, the booze, drugs and smoking bit. Like Mike says in the story, I never had that good a constitution. Even as a teetotaler I often found the scene tapestry stinky and tepid.
But the Molestics: this band was actually a different kind of creature. It's weird, we were just doing our thing, going out into the world as we were. We found out there wasn't a lot of that going on. Anywhere. We were shocked.
Honest, we tried to be as derivative as possible. We loved the music we were ripping off. Most other musical acts we knew were trying to be trailblazers. Yet we ended up being an original. How does that happen?
I regret we didn't focus our energies on bringing the band to new audiences, on maturing the concept, smoothing out the kinks. Make our limping style more a show, less a way of life.
About the band name: I stuck to it come hell or high water for all the reasons Mike mentions, but also as a sort of insurance policy against any future respectability I might try to achieve. Must say it has served me well, in this respect.
Anyhow, by the time I left the band I finally had noticed: hey, everyone's in the band!
But the Molestics, I insist, was more than just a band. It was a time and a place, and all the people that went into it. Mike's got it all down in his book.
For the book launch, Mike and I reunited to play a couple of gigs in early February 2009, one in Edmonton at New City, the other in Vancouver at Slickity Jim's. Here's a photo-montage of the experience, for your viewing pleasure (picture credits: Tamara Letkeman).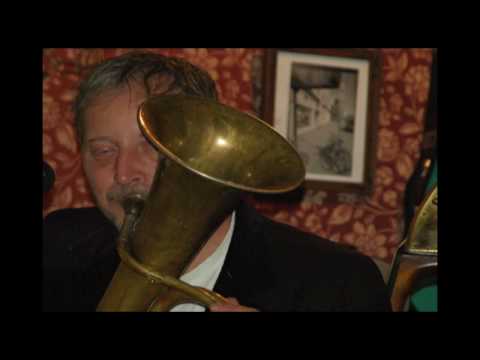 Copies of the book can be obtained directly from Belgravian Press, for $16 CDN. If you're in Edmonton, you can get a copy at Nokomis or Greenwoods. In Vancouver, at Red Cat or Zulu. The gig poster, designed by Confessions… publisher Raymond Biesinger, can also be obtained as a silkscreened print from Belgravian Press, or on Etsy for $20 CDN.